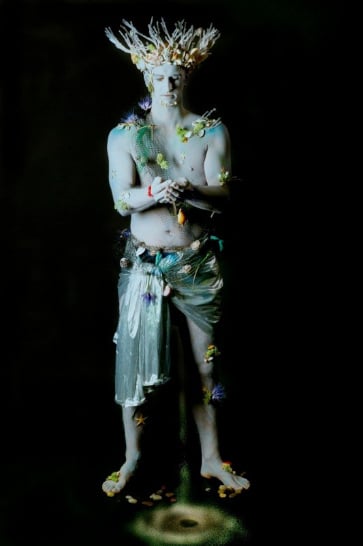 Welcome to Magnificent Make-Up!

I'm a qualified, professional Make-Up Artist. I'm based in the Forest Of Dean but cover the whole of Gloucestershire. I often travel further depending on the job and as long as travel costs are covered. I provide a professional and friendly service for all types of events.
Qualifications and Certificates

I successfully completed a Make-Up Artist course in July 2009. Since finding a love for make-up I have comtinued to increase my skills and qualifications. Hairdressing was something I never really had an interest in until I was offered work experience on the wigs department of a theatre production. It then became another skill for me to learn.

Certificates I hold are :
VTCT Level 2 Certificate in Barbering (Awarded July 2017)
VTCT Level 2 Diploma in Women's Hairdressing (awarded July 2015)
VTCT Level 2 Certificate in Fashion and Photographic Make-Up (awarded July 2010)
VTCT Level 2 Certificate in Cosmetic Make-Up (awarded July 2009)
VTCT Level 3 Diploma in Theatrical and Media Make-Up (awarded July 2009)
VTCT Level 3 Diploma in Health, Safety, Security and Employment Standards (awarded July 2009)
Also: Certificate for Ear Piercing, Certificate of Achievement: The art of hair extensions using professional bonded extensions.
Experience
I have experience working on Short Films, Corporate Films, Feature Film Trailers, TV, Theatre Productions, Music Videos, Photo Shoots, Casualty Simulation (for emergency services training,) Pantomimes, Body Painting, Face Painting and Wedding/Special Occasion Make-Up.

As well as being a Make-up artist, I have also worked on wardrobe. I have made, altered and sourced costumes for Films, Music Videos, Photo Shoots, Etc. I have also designed and made costumes for Amateur Dramatic groups, School Productions, Pantomimes, Themed Events and Photo Shoots. Although, I have no formal training in dress/costume making. I have also been a dresser on theatre productions and film.
I have had some basic training in wig setting/dressing as it was required as part of my make-up artist diploma qualification.
In April 2011 I was given the opportunity of work experience in the wigs department on Hairspray at the Bristol Hippodrome. Not only did I learn a huge amount about wigs on a production I love, I also got to work alongside someone I've always admired, Mr Michael Ball. It was this experience that gave me the push I needed to do a hairdressing course.
Before training as a Make-Artist I used to run my own business as a Florist. I still do some floristry work, you'd be surprised how many times I have been able to use both my make-up and floristry skills together.
I really love my work and enjoy being creative, I'm always working on new ideas to explore.
Please feel free to look at my photo galleries.